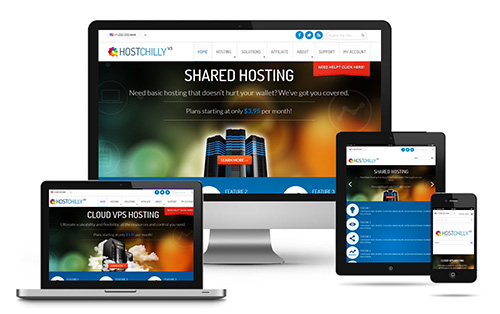 Theme being reviewed: a WordPress theme named HostChilly V3 by ThemeChilly. The theme was designed for web hosting companies (or affiliates alike) who want to use WordPress as a platform to sell their hosting.
Pro's:
Many useful shortcodes, such as pricing tables, very suitable for web hosts and affiliates.
Responsive layout.
Great features.
Nice, good looking theme.
Many options in the backend (if you consider that a pro, some people don't).
Con's:
Not all features in the theme are compatible with the latest WordPress (version 4.0 and above). In order for you to have all features working nicely, you need to use older version of WordPress, which is not recommended at all.
Users need to consider using SSL with the theme if used with older version of WordPress. Theme demo on ThemeChilly's website for this theme is running on an old version of WordPress, so they hide the version and put the site on SSL to tighten security.
We recommend instead:
Anything not on Themeforest.
Verdict:
Nice if you have SSL ready for your website, or if you don't mind letting go of some key features of the theme in order to use it with the latest version of WordPress. Else, consider other web hosting themes.