Description
A simple way to find out if your Woocommerce store is missing the products you should be importing from your CSV file(s). Compare the products on your Woocommerce store with the ones in your CSV files.
This is a simple plugin that I originally wrote for myself to sort out the confusion I had while importing products from CSV files into a Woocommerce store.
When importing large CSV files into Woocommerce for a client, and kept getting the "some products were not imported" error, I got confused with what I have imported and what I haven't. To go through the products one by one would be a pain. So I wrote this script and decided to upload it to Github in case it could be useful to someone else.
Screenshots
Click on the images below to view them in their original size.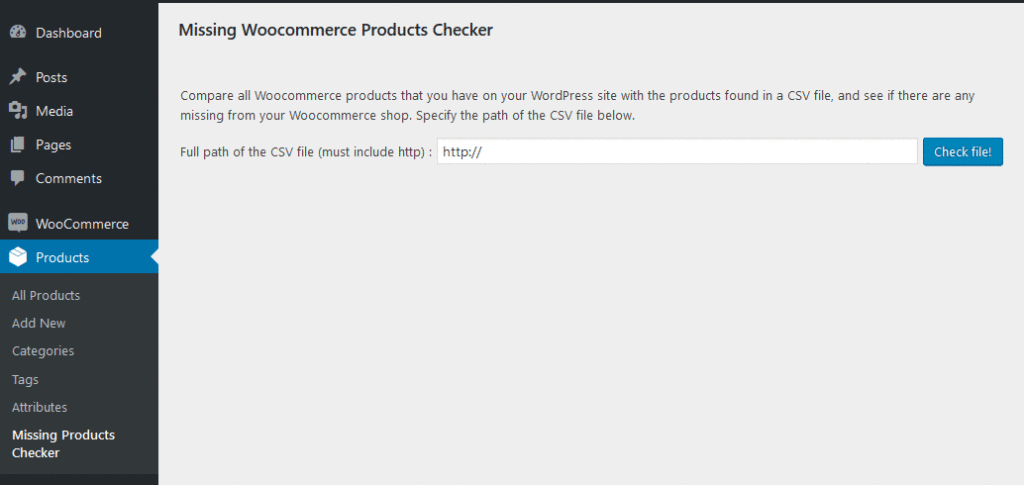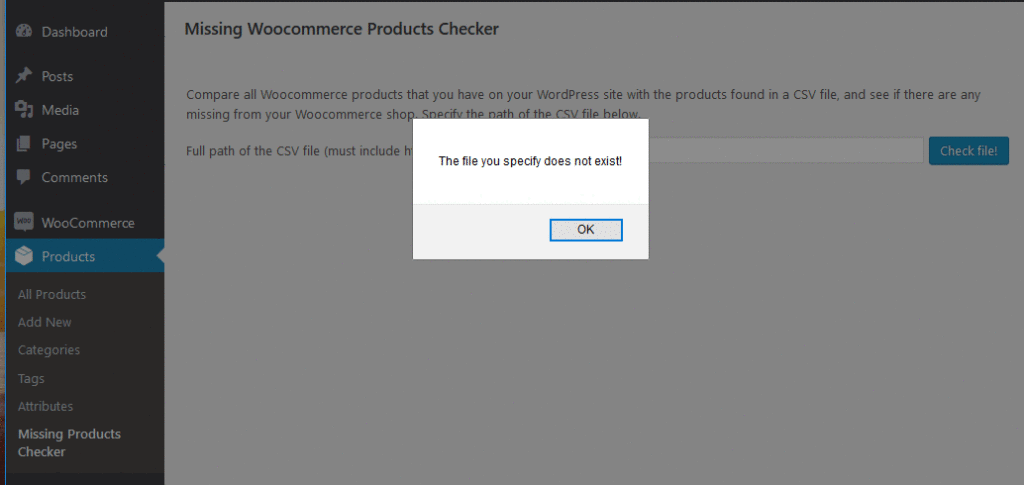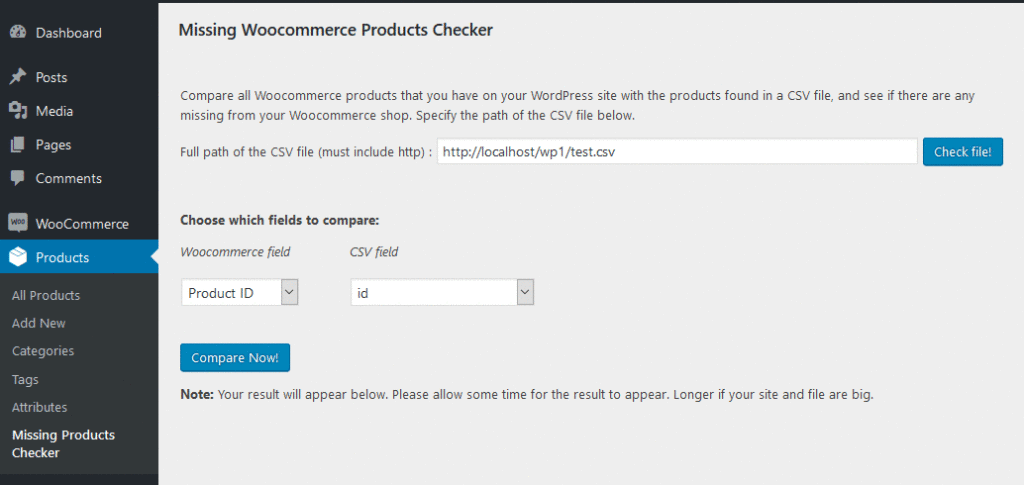 Download the plugin from Github here : Get It Now